About Us:
6 years old, StudentsReview is the first and only site to present student reviews in their pure, unaltered form.
Visitors per day:
20,000/day

Get Into MIT,
You're only a Step Away!
(Undergrad)

The secret difference between Ivy students and non-Ivy students is one thing and one thing alone... preparation. Ivy students prepare that extra step, and then one beyond that. You can gain that edge.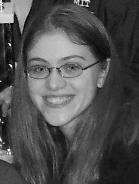 MIT Author:
Senior, Class of 2007
Every year MIT receives around 10,000 applications for only 1,000 spots, which means that to stand out among the ocean of other applicants, you need to learn from those who have.
Well, MIT Senior Rosemary is here to share with you her experience and her success to lead you in preparing your application for MIT. With sample essays, analysis, and topics to focus on, Rosemary will show you how to put your best foot forward.
')