When Your Dream Still Seems Out of Reach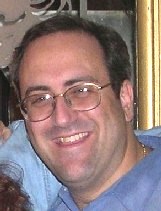 by Daniel Barkowitz
Director of Student Financial Aid and Student Employment at MIT

OK, so your financial aid award has arrived (by the way, we sent 60 more decisions today), and you are somewhat (or extremely) disappointed with the result.

What do you do?

Well, first, breathe... Take a deep breath in, and exhale. Then, take a look around. Do you have other financial aid award offers from other similar institutions? Is our family contribution very different than theirs? Or are you just having a reaction to a seemingly high number without benefit of understanding what it compares to?

Let's take about three steps back.

First, remember that the EFC is supposed to be a measure of what cost your family can absorb in an entire year. It is not a measure of how much can be paid out of pocket today, and in fact in the coming month I will talk about multiple choices you have in paying your bill (monthly, by semester, by borrowing). As such, you should take another look at your EFC and see if it makes sense given that this is not an out of pocket expense. Remember also that an MIT education is an investment for your family; just as a car isn't paid back within a year of purchase, repaying the parent contribution to your MIT education may take your family some time.

Second, I would compare the EFC we have calculated with EFCs you may have received from other colleges (I will warn you that most colleges who meet only part of your need will not display their EFCs on the award letter since they don't want to reveal that they are unable to meet full need; you may need to do some investigation to determine what your EFC is at these colleges). I'm not saying that we will automatically match another colleges EFC (because we generally don't), but understanding if our EFC is in the same range as another college will help you determine if there is some problem at play with our calculation.

Third, remember that we do not offer merit-based financial aid at MIT. If you are a recipient of the "Trustee's Scholarship" or the "Presidential Scholarship" at some other institution we cannot match it. Daniel JR was right in feedback on one of my previous posts; when mit_girl asked "Does MIT give out merit-based grants for undergraduates?" Daniel Jr replied "I'll answer that question....(mit_girl) absolutely no. As the fin aid office likes to say 'who here WOULDNT qualify?' Fin aid awarded solely on a need basis."

So, after all of this, your EFC still seems unreachable for your family. What do you do? If there are circumstances you think we didn't consider, or if there is a reason you feel we need to take another look at issues which you raised in your application, you should feel free to appeal your aid decision. Some things to keep in mind, though, to help you make your appeal successful:

1. We begin considering appeals on April 4th and will be meeting daily to consider new appeals through April 29th (with the exception of CPW). We will not be prepared to begin to accept appeals until April 4th, so please sit tight for now. Remember that right now, we are still trying to get awards out the door for students who have not yet heard from us. If you have not provided us your 2004 tax return (and all associated schedules and forms) you have to do that before we can even consider your appeal.

2. When you call, have a general sense of what you are asking us to consider. If all you can say is that your EFC is not afforable that is OK, but it generally is more helpful if you can provide more specific information. If you have had unusual expenses in the past year, if your parent lost a job in 2004 and hasn't been employed in 2005, if you have had a change in your asset situation, make sure to let us know that in your contact with us.

3. Recognize that we are unable to "negotiate" aid offers, although we may ask you to send us a copy of another institution's award letter. We are interested in seeing other institutions' EFCs for you (if you are willing to share them) and may be able to tell you why our contribution is different than theirs.

4. Know that even if we say "no" to your appeal, we will work with you to help you find a way to make the dream of an MIT education a reality. It is very helpful if you know upfront how much of a monthly expense your current budget can handle. With this information, we can help you construct a loan and payment plan combination which will fit within your budget and will help you manage the cost of your EFC.

Feel free to ask questions here too, although I will ask if the post is very specific to your particular situation that you either email me or the Financial Aid address (finaid.at.mit.dot.edu) directly.

With all best wishes!

Daniel Barkowitz is the Director of Student Financial Aid and Student Employment at MIT.
An archive of his blog may be found at: http://blogs.mit.edu/CS/blogs/barkowitz/.
Or his official site: http://www.mitadmissions.org/Daniel.shtml.

Author:
Daniel Barkowitz
Director of Student Financial Aid and Student Employment at MIT

Other Articles:
• What is a good school?
• Statistical Significance
• How to choose a Major
• How to choose your Career
• What you make of it?
• How Ivy League Admissions works
• Student/Faculty Ratio (not all numbers are what they seem)
• Is a Top College Really Worth It?
• Talking to Your Parents when it comes to College.
• The #1 Thing Needed to Survive College and Graduate
• Sniffing Out Commuter Schools
• Start growing up before you begin college, not after you graduate!
• Preparing for College: A Roadmap to Your High School Career
• How to choose your Career or Job Security and the Job-Experience Curve.
• Applying to Graduate School
• On Ivy League Admissions... "get good grades, work hard, and be yourself"?
• What is a "Good School"?